We got up
and eat it all up
We took the MTR
and discovered how tiered we all are.
We went to the old Seeed studio
to work with team Aimo.
When they all fell asleep
we went out to eat.
Engineers started to solder
when it was time for dinner.
At china university
we had to pitch in front of the TV.
What a day,
see you tomorrow at Huaqiangbei !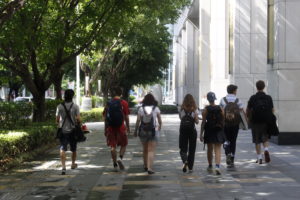 Article by Bérénice de Casteja and Adrian Woo