We started our day by moving to HAX, a american renowned hardware accelerator.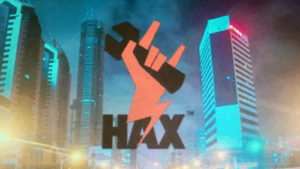 This company accelerate startups with a high market potential. At Shenzhen, HAX is focused on hardware projects fitting to the Shenzhen lifestyle. This city offers small scale development to mass scale. Thanks to its hardware community, infrastructure and mindset. A week in Shenzhen is like a month anywhere else, said HAX. Hardware projects can iterate faster and cheaper.
At HAX, we had the opportunity to pitch our project Hibachi and received feedbacks from HAX teams.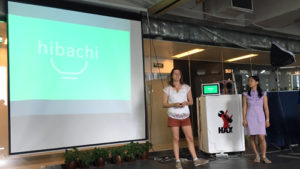 They directly understood our product, our market and our positioning. Their comments and their questions were relevant and helpful. They straightaway identified our strength, our weakness as well as opportunities. We are satisfied that their comments were similar that how we have designed our product.
After HAX, we all moved to Huaqiangbei, one of the biggest electronics market in the world. Our industrial designer and our software engineer had already gone there for buying component and the 3d printing. They showed us the way to go. Yumeng, our software engineer and our new chinese interpreter, helped other teams to have right quotes from the 3d printer that had printed our first Hibachi.
Durning this moment, other teammates visited Huaqiangbei. First, this is an amazing and chaotic electronics place in almost ten floors. Every floor may represent a thematic, such as led/light or computer. In a floor, you will find a plenty of stands that sell almost the same range of products with probably some specialities. Price is not fixed and should to be negotiated, thanks to the intense competition.
Then, teammates split into two groups. One went to the residence for working with Internet, the other teammates went to Seeedstudio for working on serial key parts. First, every piece of our Hibachi fit into our 3d printing!! The battery is smaller than what we thought. We have more space than expected inside. Our engineer had tested our PCB. We encountered some issues.. such as the code cannot for the moment being uploaded on the PCB… We will fix it tomorrow!